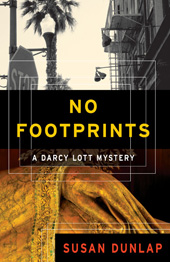 Susan Dunlap's books are available in bookstores, or they may be ordered online from most mystery bookstores, independent bookstores, BarnesandNoble.com, or Amazon.com.
Ebook versions of the Jill Smith, Vejay Haskell, and Kiernan O'Shaughnessy books are available at Open Road Media.
For signed and/or personalized books, email Susan's local bookseller, Ira Steingroot, at irasteingroot@sbcglobal.net. Give him an email address or daytime phone number where you may be reached, and he will get back to you with rates.